Keynote speech
The keynote speech was delivered by Frederic G. "Bud" Wright.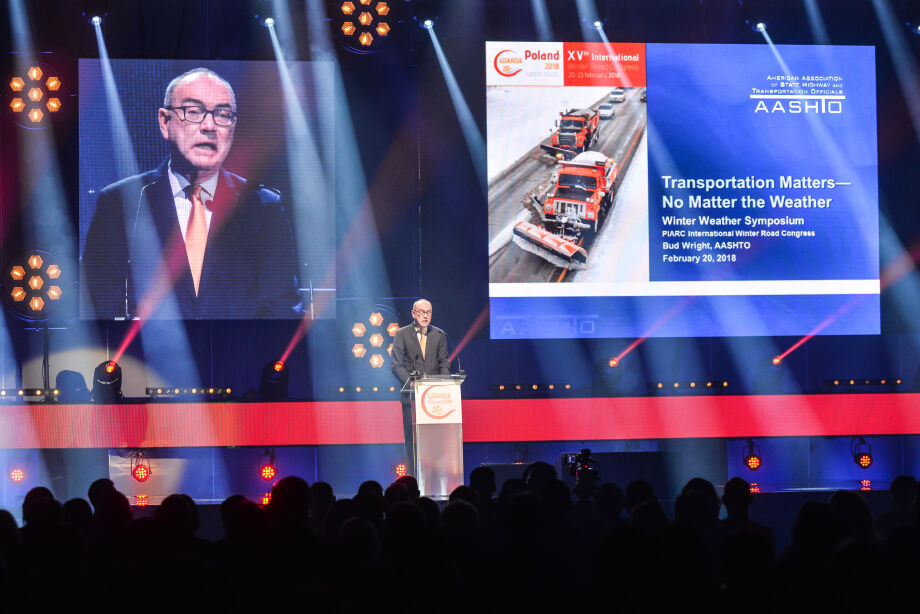 Frederic G."Bud" Wright
Bud Wright is the Executive Director of the United States of America's American Association of State Highway and Transportation Officials (AASHTO), a non-profit, non-partisan association that supports and represents the interests and missions of state DOTs. He has experience in both the private sector and as a top executive at the Federal Highway Administration.
It was called "Transportation Matters – No matter the weather"
More pictures
https://www.flickr.com/photos/piarc/albums/72157688842215610